"Big Magic" 30X40 Commission on Canvas, Jenna Webb
"Cosmic Ocean Meditation"
A hidden original sold durring VIP Appointment
Cosmic Collection, Jenna Webb
"Nebula" 30X40, Durham Marriott Hotel Commission by Jenna Webb
Durham Marriott Hotel Lobby featuring Jenna Webb Art Commission
18X24, Sold from the Love Collection Jenna Webb
Art Home Studio, Jenna Webb
Sold, Cosmic Wave, Jenna Webb
work in progress - "Total Solar Eclipse" Sold, Jenna Webb
"Big Magic" Sold Commission 30X40 canvas, Jenna Webb
Giclee paintings, Jenna Webb
Cosmic Collection, Jenna Webb
Two 30X40 inch Cosmic Collection "Metamorphosis" and "Journey" both SOLD, Jenna Webb
"Flow" 18X24 Love Collection Sold, Jenna Webb
Crystal Collection with Cosmic Paintings, Jenna Webb
Some of the Crystals around the studio, energizing every painting, Jenna Webb
*Malachite inspired Signature Soul Painting* Jenna Webb
Sold Commission Duo, Jenna Webb
My "Cosmic" alcohol ink paintings are energized by the notion of connecting with your personal magic. When you trust your intuition and release what no longer serves you, The Universe becomes a magical place with limitless opportunities. Letting go of negativity frees up space to allow for growth and positive life changes. I approach alcohol ink paintings intuitively yet I carefully select cosmic colors of my fantastical atmospheric sky. By painting a colorful fantasy, I am reminding the viewer that they are beautiful magical creatures with a inner voice to trust and a destiny to follow.
Love Collection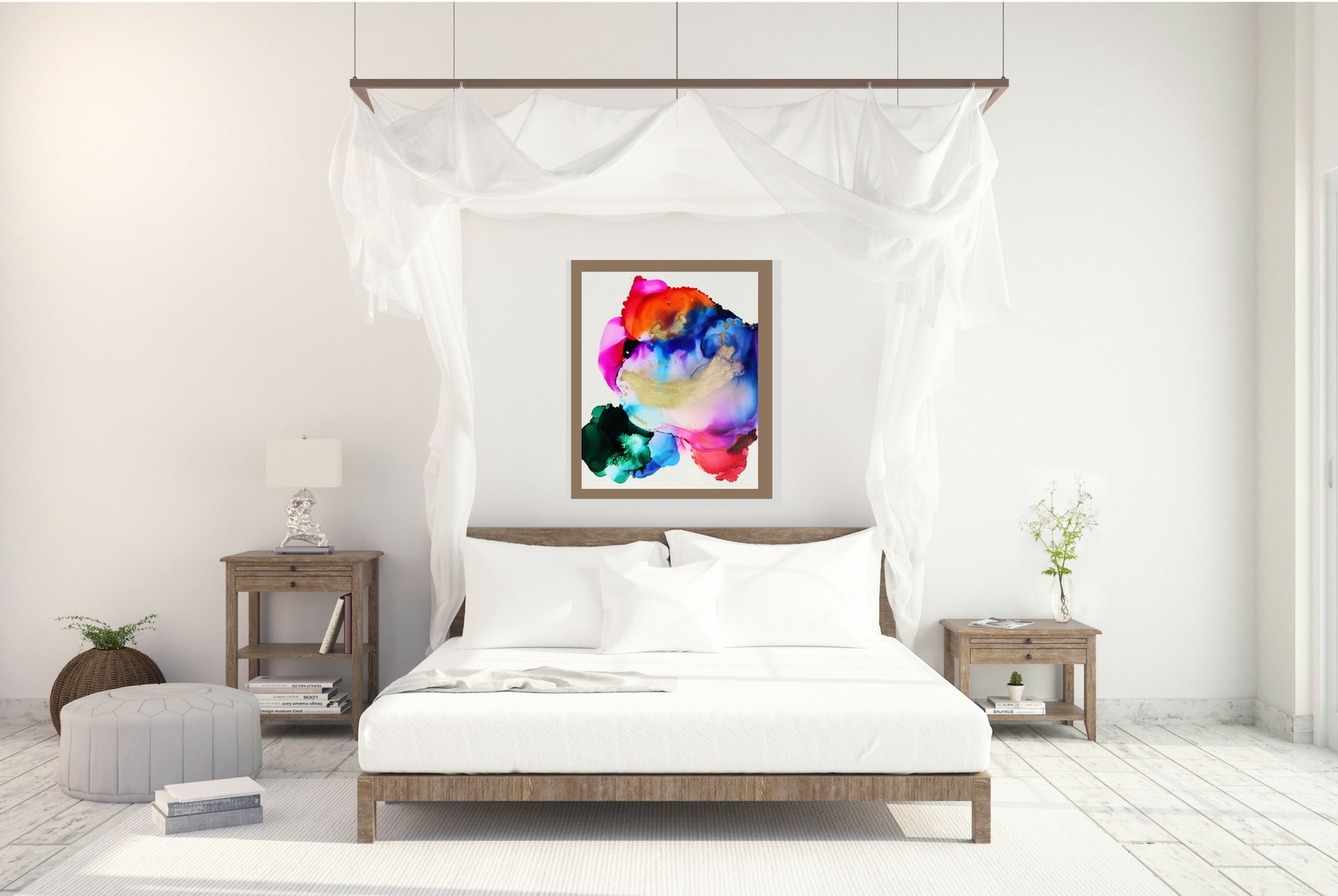 My "Love" alcohol ink paintings are influenced by the greatest reason we exist: to love and be loved. Only by painting with a full spectrum of rainbow colors and shimmering gold can I express the vast range of emotions you feel from falling in love with your True Ultimate Person. From bliss to sadness, passion to fear of abandonment, excitement to hilarity - only love can move us like this. Everyone on the planet deserves love and a free choice of who they love. I also explore the relationship of self-love in this collection. It is crucial to keep a positive outlook and be kind to yourself. I practice intuitive painting to mirror life lessons in letting go of perfection and self-doubt. Loving others starts with loving yourself. Van Gogh once said "There is nothing truly more artistic than to love people."

Paradise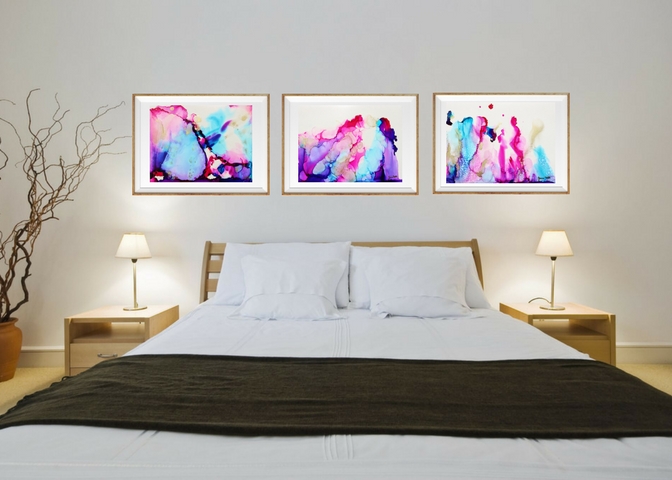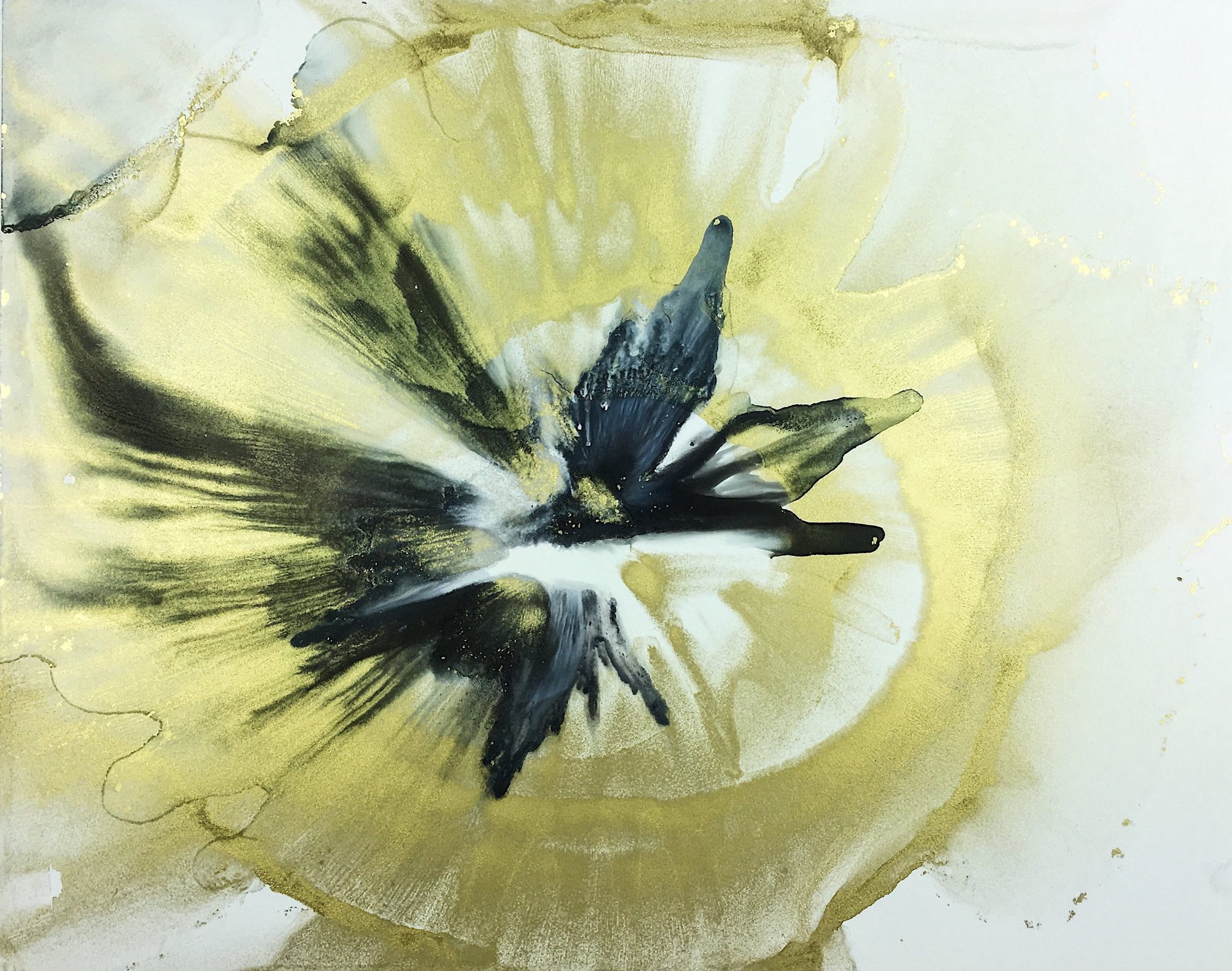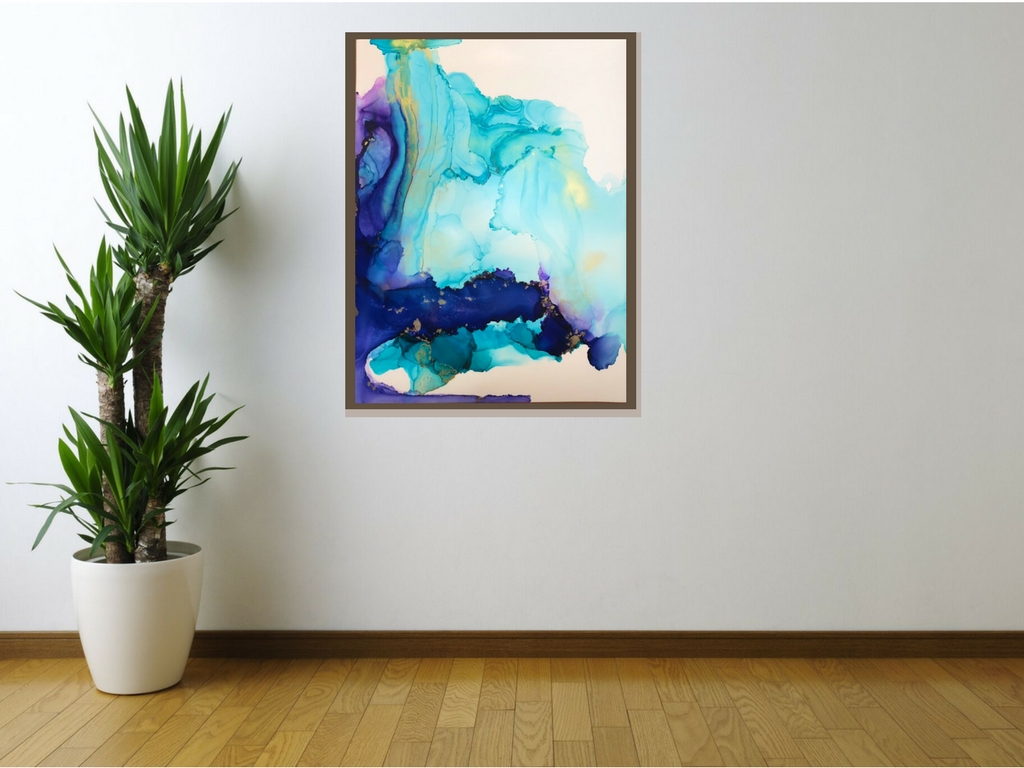 Every Painting Is Unique
When you commission a painting in a JWA color palette or perhaps your own color scheme it will be 100% yours. Forever.